For our annual Harold O.J. Brown Lectures at RTS Charlotte, we are pleased to Welcome Dr. Phil Ryken, president of Wheaton College.
On Feb 11, 11AM-2PM, Dr. Ryken will be giving two lectures (with a provided lunch in between) on the theme of "Messiah Comes to Middle Earth: Images of Christ's Threefold Office in the Lord of the Rings."
Certainly this lecture will be of great interest to all J.R.R. Tolkien fans, but it will also be diving deeply into the three offices of Christ—Prophet, Priest, and King—and its relevance for our theology and ministry.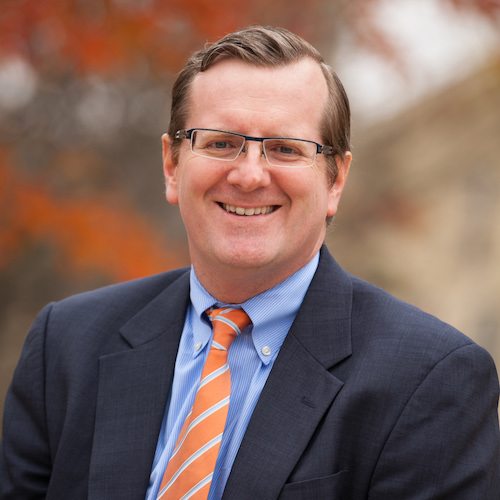 Dr. Ryken earned a master of divinity degree from Westminster Theological Seminary and a doctorate in historical theology from the University of Oxford. He preached at Philadelphia's historic Tenth Presbyterian Church from 1995 until his appointment at Wheaton in 2010. President Ryken has published more than 50 books, and serves as a board member for the Council of Christian Colleges and Universities, the Lausanne Movement, and the National Association of Evangelicals.
Dr. Harold O.J. Brown, after whom the lectures are named, served as John R. Richardson Professor of Theology and Philosophy at the Charlotte campus from 1998 to 2007. Dr. Brown was a leading evangelical voice in the pro-life movement immediately after Roe v. Wade, co-founding the Christian Action Council (now Care Net) with former Surgeon General C. Everett Koop in the 70s. Dr. Brown was a widely respected evangelical scholar during his professional life, writing books, essays and articles in the areas of culture, science, theology and politics.
Past lecturers include Carl Trueman, Rosaria Butterfield, Michael Horton, Russell Moore, Oliver Crisp, Mark Dever, Derek Thomas, Al Mohler, Mark Noll, and George Marsden. Next year, 2021, RTS Charlotte will host  Simon Gathercole for our lectures.
If you are interested in joining us for this special event, please register here. Hope to see you there!